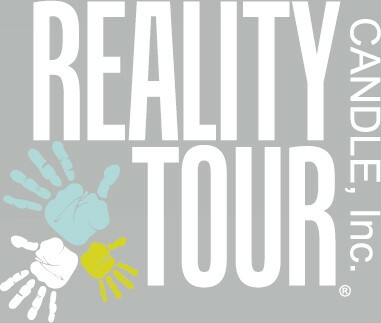 We are beyond gentler times when we 'trusted' our kids and bad choices weren't deadly - just lessons learned. Today's drugs are so available, yet so disguised, in fake pills with deadly fentanyl and vapes loaded with drug poisons. It is up to parents to help teens navigate the environment we gave them. Our kids TRUST their parents to do that for them.
It was the voice of parents at town meetings and forums that helped design Reality Tour. Parents wanted a prevention program they could attend with their child to learn about the risks together. The Reality Tour® program brings parents, students, schools, local law enforcement, and community volunteers to the table. Together, they create one powerful experience that can influence conversations and choices for years to come.
Reality Tour is coming to North Main
We're excited to host this Reality Tour here once a month and team up with CandleInc.org to educate and impact students for the better.
As a parent or guardian, you want to know you are doing all you can to protect your child from peer pressure, mental illness, and the like. You want your children in their adolescent and teen years to feel comfortable expressing their needs and fears.
Talking about substance use disorders is hard, but talking about it is one of the most important protective factors. How do you start the conversation? What if your child gets defensive or shuts down? What if they have already experimented? How do you motivate them to prevent substance use?
You want children, adolescents, and teens to understand the consequences of drug and alcohol abuse. If you and your partner are working full time or you're a single parent, it can be a challenge to carve out family time to teach kids that making good choices matters.
Reality Tour is an inclusive drug prevention program developed by a parent for parents. You and your child will learn coping skills and hear real experiences that will be remembered for years.
Why should you and your child attend Reality Tour? Family history and experiences in early childhood are intimately linked. This means parents are the most powerful prevention tool!
Reality Tour is one powerful experience

that will open dialogue with your child for years to come. It only requires a few hours and is affordable for families to attend.
Reality Tour is an inclusive substance abuse prevention program,

developed for parents by parents. It connects multiple community-based organizations to reduce risk factors for teen drug use.
You and your child will learn coping skills

together and hear real experiences from law enforcement and individuals in recovery.
Know you are doing all you can to protect and build trust with your child.

Reality Tour jumpstarts the discussion at home and makes talking about behavioral health easier.