Welcome! Our goal is to help our children become true disciples of Jesus Christ by: building relationships with them, Being examples for them and teaching them God's Word.
Nursery/Toddlers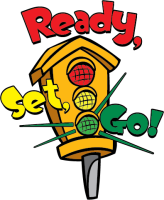 In the "Ready, Set, Go!" rooms of our children ministry, we are prepared and excited to be one of the first people in your baby's life to share with them the love of our Lord and Savior!
Our nursery volunteers are present each Sunday from 10:15 a.m. until the end of Sunday worship to care for and interact with your little one. We have our babies separated into two rooms…the infant side will welcome those "itty bitties" who might be exploring, but are not yet up for walking around with our very active toddlers. Our toddlers through 2 1/2 years of age will enjoy time in the room located next door. We take our responsibilities seriously in the care for your children, but do have the ability to use a pager system to contact you during the service if needed. All of our volunteers have their clearances & background checks.
During your child's time with us, we will focus on sharing with them three amazing truths.
1. *God made me*
2. *God loves me*
3. *Jesus wants to be my forever friend*
In "Ready, Set, Go!" we believe that from Birth, children can learn what Jesus has told us in Matthew 19:14 NIV "Let the little children come to me, and do not hinder them, for the kingdom of heaven belongs to such as these."
We can't wait to see you and your little ones very soon!!
Amy Miller, Nursery Coordinator
PRE-School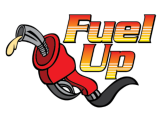 We have tons of fun in store for your little ones. From the time they turn 2 1/2 through their Kindergarten year, they will be with us in Fuel Up.Children ages 2 1/2 through 3 years old will be in Room #1 & those who are 4 years old through Kindergarten will be in Room #2. Our curriculum is developmentally appropriate & designed to give children a first impression of their loving heavenly Father. It is simple and fun repeating one basic truth all month.
We have crazy fun activities, games, crafts, Bible story time, worship time, & small group time. This is all part of the plan to help a child believe three key things by the time he or she is 5 years old:
*GOD MADE ME*
*GOD LOVES ME*
*JESUS WANTS TO BE MY FOREVER FRIEND*
We also equip parents with resources for the home. We call them Parent CUES because they're designed to "cue" parents to leverage everyday moments with their child to Connect to God's story, to Uncover something about life, and to Experience something together.
Parent Time:
Rich in vision, monthly "Parent Time" helps parents of babies and toddler imagine the end. Each month parents are reminded that a child is never to young to hear God loves him.
Small Talk:
Designed for older preschoolers, weekly "Small Talk" helps parents create a rhythm at home with ideas for incorporating faith learning into Play Time, Drive Time, Bath Time and Cuddle Time.
Your child's safety is extremely important to us. All of our leaders & volunteers are trained & have undergone background & clearance checks.
We look forward to seeing you soon!
Melissa Hickman, Family Life Pastor

Elementary - (1st-6th grade)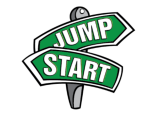 Welcome to our Elementary Ministry for kids in 1st through 6th grade!
We are intentional about teaching kids the following 3 truths & want them to fully grasp these truths before they transition into youth group:
1. I need to make the wise choice. (WISDOM)
2. I can trust God no matter what. (FAITH)
3. I should treat others the way I want to be treated. (FRIENDSHIP)
Our curriculum is based on Luke 2:52: "And Jesus grew in wisdom and stature and in favor with God and men." Families will have access to weekly materials to help them make the most of everyday moments to connect with their kids at home.
Each month we will introduce a new virtue or "Life App" that we will focus on for that entire month. Kids are challenged to bring their Bibles weekly & practice memorizing the monthly verse.
What Sunday mornings look like:
Kids will get checked in at the electronic check-in station where parents & children will have a matching wrist band printed out to identify them for pick up. Parents may then take their kids to their small group rooms (based on their grade) for their "PLUG IN" time which includes an introductory activity/ free time with their small groups. (10-15 mins)
All the small groups will then come together for "POWER UP" time which will be in JUMP START, our large group room upstairs, for worship, prayer, and Bible Story. (20 - 25 mins)
Small groups will then go back to their individual rooms where they started for "CATCH ON" time. This is where groups will really work
through how they can apply what they've learned to their everyday lives. (25-30 mins).
Your child's safety is very important to us & all of our leaders have undergone background checks & clearances.
Melissa Hickman, Family Life Pastor