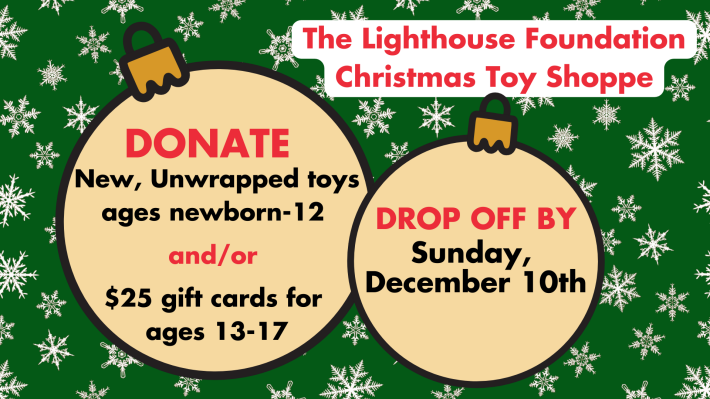 The Lighthouse Foundation's Annual Christmas Toy Shoppe provides local parents with the opportunity to shop for their children's presents in a safe and cheerful atmosphere. Parents will personally choose their children's gifts with the assistance of a Personal Shopper who carries their bags and helps them out to their vehicle.
Donations may be dropped off:
at North Main on Sunday mornings,
or
at our office during the week
9am - 4pm Monday - Thursday.