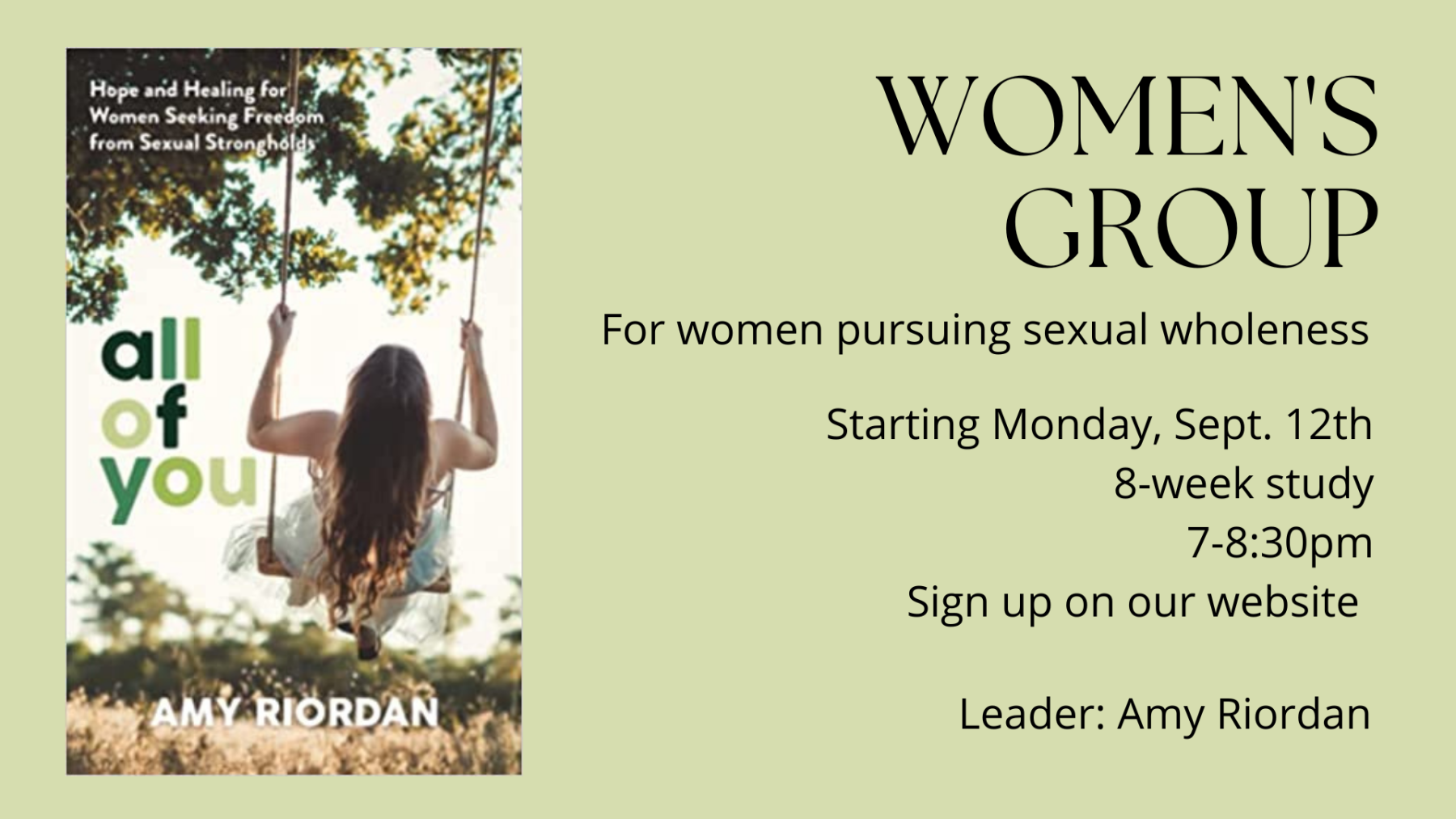 Every Monday
,
7:00 PM - 8:30 PM
Categories: Ministries, Groups
A group for women pursuing sexual wholeness. Join Amy Riordan for an 8-week small group for women using the book, "All of You: Hope and Healing for Women Seeking Freedom from Sexual Strongholds". In this group, Amy will share her own journey of healing and freedom in this area and encourage other women currently pursuing healing and wholeness in similar ways.
StartsMonday, September 12, 2022 from 7-8:30pm For more information, questions, or sign up, please contact Amy Riordan.