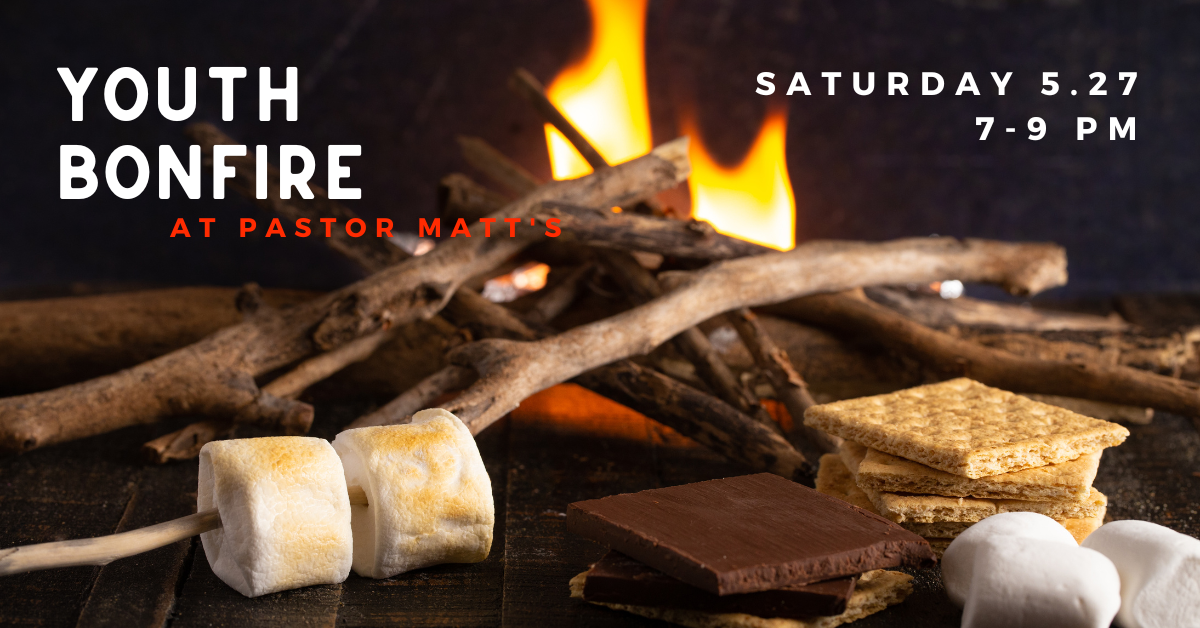 Saturday, May 27, 2023
,
7:00 PM - 9:00 PM
Categories: Ministries, Public, Show on Front Page, Youth (6th - 12th grade)
Smore's Galore: Youth Bonfire! Saturday May 27th from 7-9 pm. I know this is Memorial Day weekend and many people might be traveling this weekend, but for those who are not we would like to invite you to our home for a bonfire and some S'mores.
We live about 25 minutes away from the church, so we want all parents to know that you are welcome to stay and hangout with us no need to do tons of driving.
All we ask is that people bring a chair if they have one (we have lots of extras if someone doesn't have one). Also, we live on a non-working farm with a pond so dress like you're going to the park.
When: May 27th
Time: 7:00 – 9:00 pm
Location: 555 Marwood Rd. Cabot Pa 16023 (Matt's House)