April 01, 2023

|

Letters from the Lead Pastor

by

Christy Pittman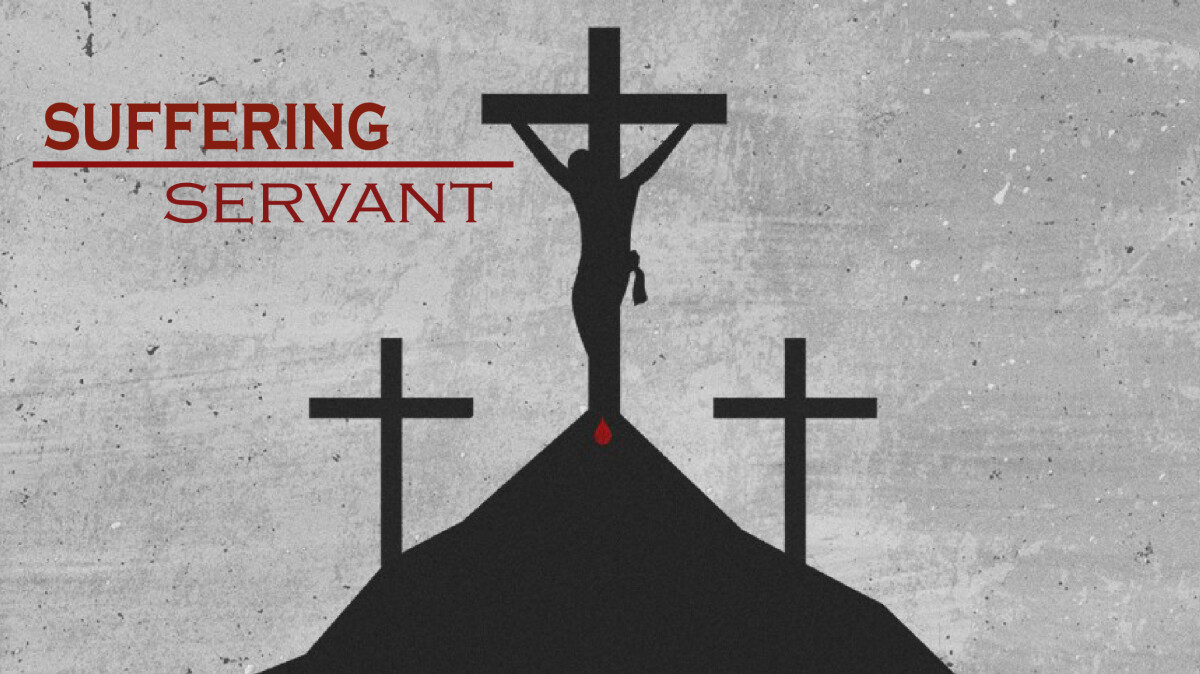 This month we will study the prophet Isaiah's foretelling of the coming Messiah. Isaiah delivered the very words of God promising the arrival of the Messiah to the people of Israel some seven hundred years before Jesus of Nazareth arrived on the scene.
Isaiah 53:3
He was despised and rejected—
a man of sorrows, acquainted with the deepest grief.
We turned our backs on him and looked the other way.
He was despised, and we did not care.
As we reflect throughout this Holy Week and Easter 2023, let's stop and consider what exactly Isaiah was attempting to communicate with this powerful phrase alone, "a man of sorrows." In the past, I have only thought about the sorrowful week Jesus endure between Palm Sunday and Easter morning. While the events of that week are more than any one human being could endure, Jesus did so faithfully, with you in mind.
I was thinking back through the life of Christ as I studied the passages in Isaiah when something new occurred to me. Jesus led a very sad, sorrowful, and difficult life, from birth until resurrection. He indeed was a man acquainted with sorrow. The writer of Hebrews reminds us that Christ is The Great High Priest who has faced all of the things we have faced…. rejection, abandonment, fear, betrayal, abuse, even neglect, so I shouldn't have been surprised but, yet that truth hit differently this year. Jesus, my Lord, and Savior was a man of sorrow…. and it was the same sorrows that I and maybe you have felt.
His family was scandalized.
He had no place to call home.
He was misunderstood.
He was not attractive.
He was not desired.
He was ostracized.
He lost friends because of
his convictions.
And that only begins to describe some of the reasons Jesus suffered.
Jesus wept as he entered Jerusalem because of the unbelief of his beloved people, and even cried at the grave of his dear friend Lazarus.
I am filled with questions. Why did Jesus cry over His friend's death? Was it empathy for the sisters who mourned? Was it his own anguish? Jesus knew He would call Lazarus from the tomb, so why would He weep? Was it something greater? Did He weep over those who might never taste eternal life with the Father?
I must wonder if Jesus wept at the tomb of his friend because he knew that in a few short weeks, he would be facing the same situation, with far more vengeance. Jesus knew He would face the cross. He knew He would battle the forces of hell. He knew He would defeat sin and death to rise again. But that road was yet to be traveled, and His friend Lazarus was separated from life, lying in a tomb, and Jesus, The Suffering Servant of God wept. We may never know the depth of the heart of Christ, but this we can be sure of, His life was filled with suffering from birth to resurrection, and yet He willingly stepped out of heaven and into this broken world because He loved you.
In the weeks ahead, think about Jesus, the Suffering Servant, who walked among us here so that we might live with Him in Eternal Glory. "He will wipe every tear from their eyes, and there will be no more death or sorrow or crying or pain. All these things are gone forever." Revelation 21:4
Blessings for Life Resurrected!
Pastor Christy