April 01, 2021

|

Letters from the Lead Pastor

by

Brandon Lenhart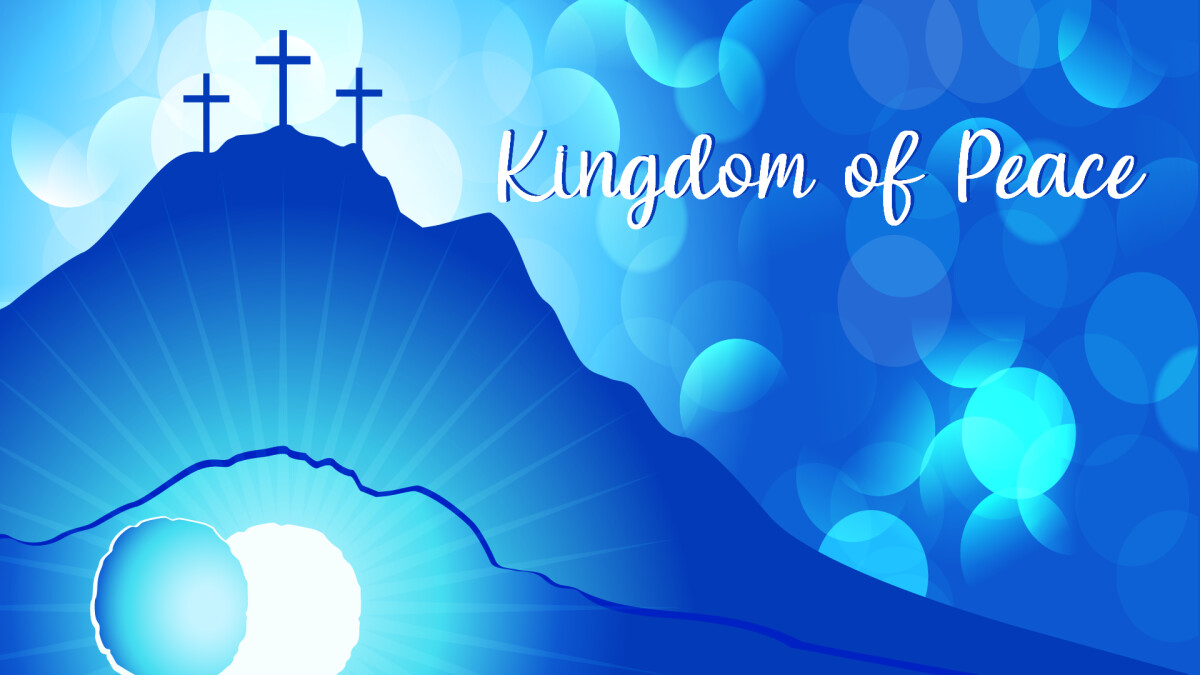 Some 700 years before the birth of Jesus, the prophet Isaiah spoke of the coming Messiah who would be born of a virgin; One who would be called "Wonderful Counselor, Mighty God, Everlasting Father, and Prince of Peace" (Isaiah 9). This prophet of God, Isaiah, would speak of the government rests upon His shoulders, and would describe how His government and its peace would never end. It's this "government " and its "peace" that we would come to know through Jesus Christ as the "Kingdom of God." But what specifically is the Kingdom of God?
The Kingdom of God is the place where God dwells in all His fullness, and where His will is perfectly done, and where no sin or death, pain or sorrow, sickness or disease exists. This Kingdom is the perfect image of Peace because its King and His government are defined by peace. And the citizens of that Kingdom (followers of Christ), are also to be citizens of peace and peacemakers in this world just like Christ was when He was present in the flesh.
As we read the Gospels in the New Testament (Matthew, Mark, Luke, and John), we get a clearer picture of what God's Kingdom looks like and how a citizen of that Kingdom should live in this broken and fallen world that is full of strife, chaos, and war. As followers of Christ, Jesus called us to be "salt" and "light." We are called to love God and love others. We are called to love our enemies and pray for those who persecute, ridicule, or mock us. As Kingdom citizens, and citizens of God's Kingdom of Peace, we are the ambassadors of peace and love and truth in this world, always pointing toward the Prince of Peace, Jesus.
Living as citizens of the Kingdom of Peace in this world isn't easy. When we consider the end result of Jesus' own life on this earth, we can expect pain and suffering this side of heaven. And yet, we should never be discouraged when we encounter trials, troubles, and difficulties in this life; it's to be expected. We can take courage from Christ (the "Prince of Peace") and what He suffered in order to bring us entry into His Kingdom.
The prophet Isaiah who told us of the birth of the coming Messiah also told us of the fate of that Messiah's life on this earth. Isaiah writes that this Messiah would be "despised and rejected," that He would be "a man of sorrows," "acquainted with the deepest grief." Isaiah says that this "Prince of Peace" would carry our weaknesses and that it would be our "sorrows that weighed him down." Isaiah 700 years before Jesus' execution through crucifixion would be "pierced for our rebellion, and crushed for our sins." Isaiah would tell us that He would be "beaten so that we could be made whole," and "whipped so we could be healed" (Isaiah 53).
As we come to another Easter season, let's consider what Isaiah knew way in advance: Jesus, the Prince of Peace would usher in His Kingdom of Peace so that we could live eternally in His peace when we surrender our lives to Him.
Peace doesn't come easy in this world, it takes sacrifice and requires humility.