July 01, 2020

|

Letters from the Lead Pastor

by

Brandon Lenhart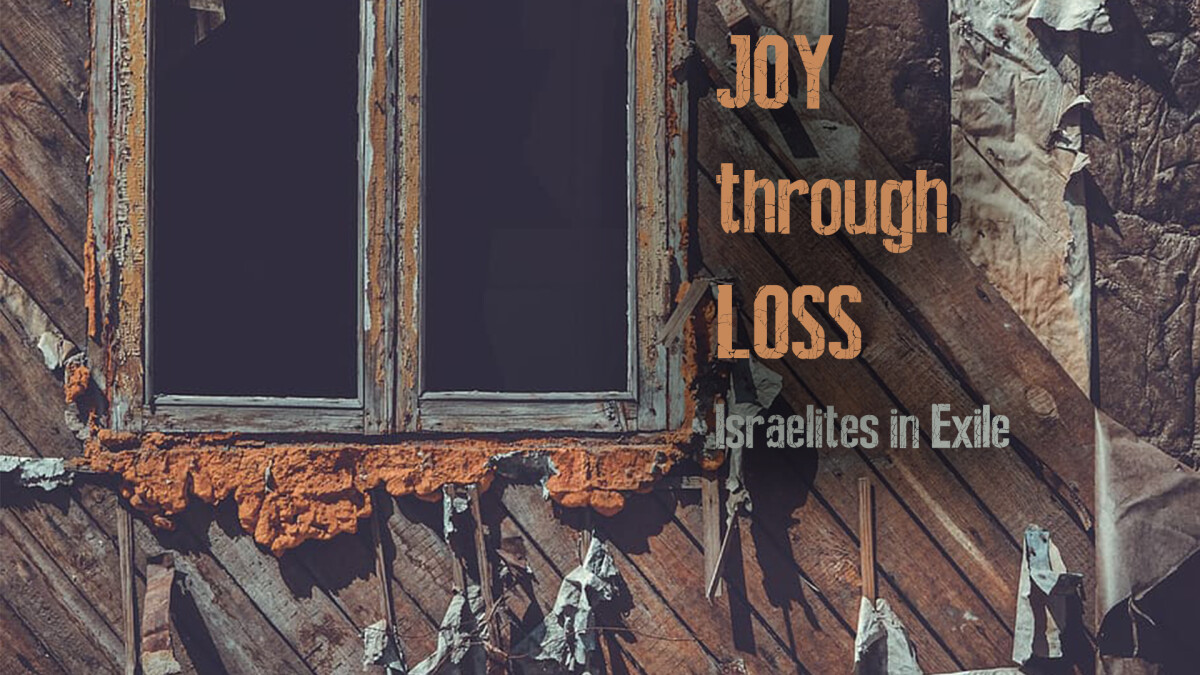 How can a person find joy amidst loss? That's a tough question to ponder, but it's one that we should all have an answer to. Though joy and loss may seem diametrically opposite, there is evidence in Scripture that both can coexist in the same person at the same time.
Consider the passage from the Old Testament book of Lamentations above. Written by Jeremiah (one of God's prophets), Lamentations was written during a time when the southern kingdom of Judah (the only remaining territory of Israel) was completely overthrown by the Babylonian Empire under King Nebuchadnezzar. During that conquest, the Babylonians not only invaded and overthrew the nation of Judah, but they also ransacked and destroyed the Temple in Jerusalem (the formal place of worship, prayer, and sacrifice for the Jewish people.
In the book of Lamentations, Jeremiah "laments" about the fact that the Jewish people (God's chosen people) no longer have a home or a place to worship. They are now destined to wander about as slaves and nomads scattered throughout the nation of Babylon.
How would you feel if the United States was overtaken by a foreign power, the sacred and familiar spaces in society destroyed, and you were forced to move to a foreign land where the customs were strange and oppressive, and where life was harder than you've ever known?
After much time in contemplation, Jeremiah remembered the faithful love of the LORD, and how it never ends! This GOD who had allowed judgment to come upon the nation of Israel because of their constant disobedience and idol worship still loved them no matter how evil and corrupt they became. This is how Jeremiah was able to have joy amidst great sorrow. This is how Jeremiah could lift his head toward God amidst great loss.
How do you deal with loss? How do you deal with sorrow and pain?
You see, joy is not something we have only when times are good, we can have joy in the LORD even through the bad times of life. When Christ rules our life, even when bad times come (even when we encounter great loss) we can trust in GOD and know that He loves us. He too encountered great loss! Because of the joy set before Him, Jesus endured the cross, disregarding its shame (Heb 12:2). If He can do that for us, we can surely trust in His love for us!
The thought of my suffering and homelessness is bitter beyond words. I will never forget this awful time, as I grieve over my loss. Yet I still dare to hope when I
remember this: The faithful love of the LORD never ends! His mercies never cease. Great is his faithfulness; his mercies begin afresh each morning. I say to myself,
"The LORD is my inheritance; therefore, I will hope in him!"
Lamentations 3:19-24 (NLT)