December 01, 2020

|

Letters from the Lead Pastor

by

Brandon Lenhart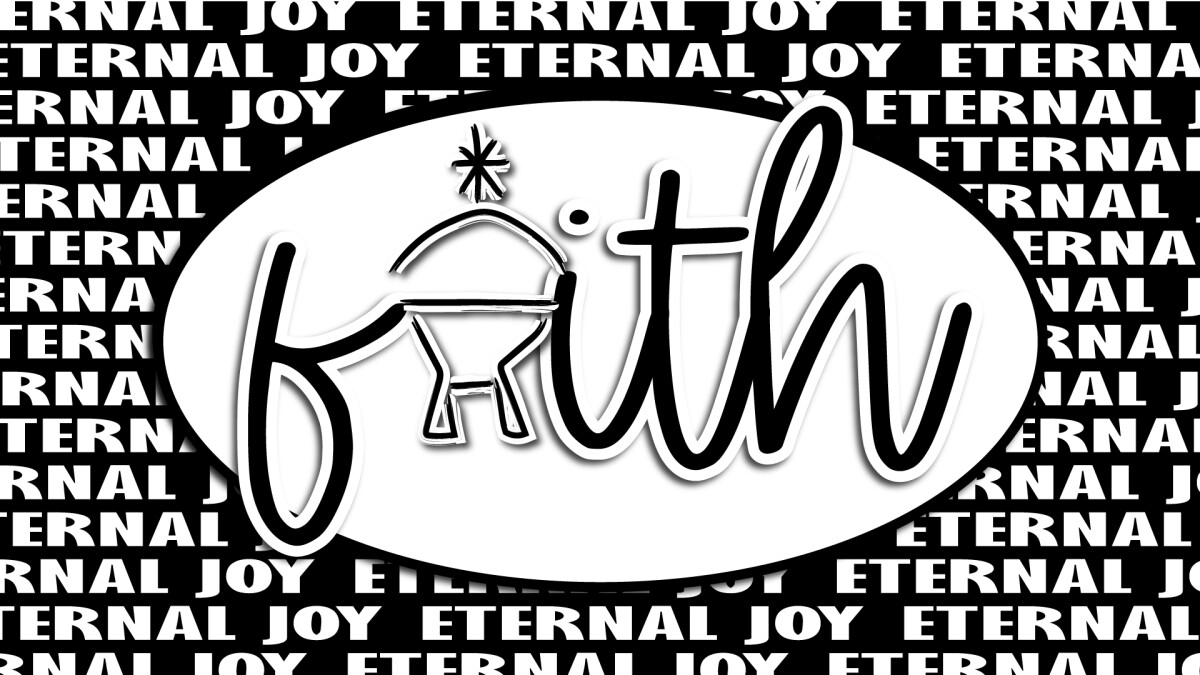 In the month of December at North Main Street Church of God, we will be focusing on the advent of Christ by exploring a theme entitled "Eternal Joy." It only seems fitting as we close out our theme of "JOY" for this tumultuous year that we consider the eternal effect of joy that was ushered in through Christ at His birth, and consummated in Christ at His death and resurrection. Like the old hymn declares, "Our hope is built on nothing less, than Jesus' blood and righteousness… On Christ the solid rock I stand; all other ground is sinking sand, all other ground is sinking sand." This is not only our hope, but our joy.
Though not typical for advent season, we will be looking at the New Testament books of James, Peter, and Revelation in order to understand the eternal joy through faith, that Jesus' birth ushered into this world. For instance, consider the famous passage in James 1:2-4, that when troubles come our way, to consider it a cause for great joy. But why? Because… our faith is tested, and our endurance grows, and when endurance has been fully developed we become complete, needing nothing this world has to offer.
If there is anything that Jesus' birth, life, death, and resurrection show us, it is that the only way we can make it through this broken and fallen world is by following Christ. However, when we do so, we must follow Him to the cross where He suffered and died. This would be completely devastating if that was the end of the story, but it's not! As we follow Jesus to the cross, we too must die to ourselves (Luke 9:23); and, as He died for our sins and was raised to new life, we too are raised to a new life as we follow Jesus to the tomb and are resurrected with Him by faith. Thus, become transformed into new creations; living, breathing children of God on earth, patiently awaiting our Savior's return to take us home into the eternal joy He has prepared for us.
You see, it was because of the eternal joy that awaited Him, that Jesus endured the cross, just as we have to endure trials and troubles this side of heaven. In doing so, Jesus disregarded the shame of the cross. The temporary embarrassment of being laid bare in complete humiliation on the cross was nothing compared to the glorious joy that awaited Jesus, and also awaits us who are in Him, in Heaven (Hebrews 12:2).
So, what is eternal joy? Eternal joy is a baby boy born in Bethlehem so very long ago, whose first bed was a manger, and whose first sounds were the sounds of sheep and livestock. Eternal joy is a young man who gathered disciples who, in turn, gathered the masses, for the purpose of spreading the Good News and the message of joy throughout all the world. Eternal joy loves you! His name is Jesus. That's why we sing, "Joy to the World!"
Merry Christmas from our home to yours. I pray that you would be blessed as you ponder the goodness of God through the birth of Christ this season. Let's look forward to a new year of godly possibilities as we press on to 2021.