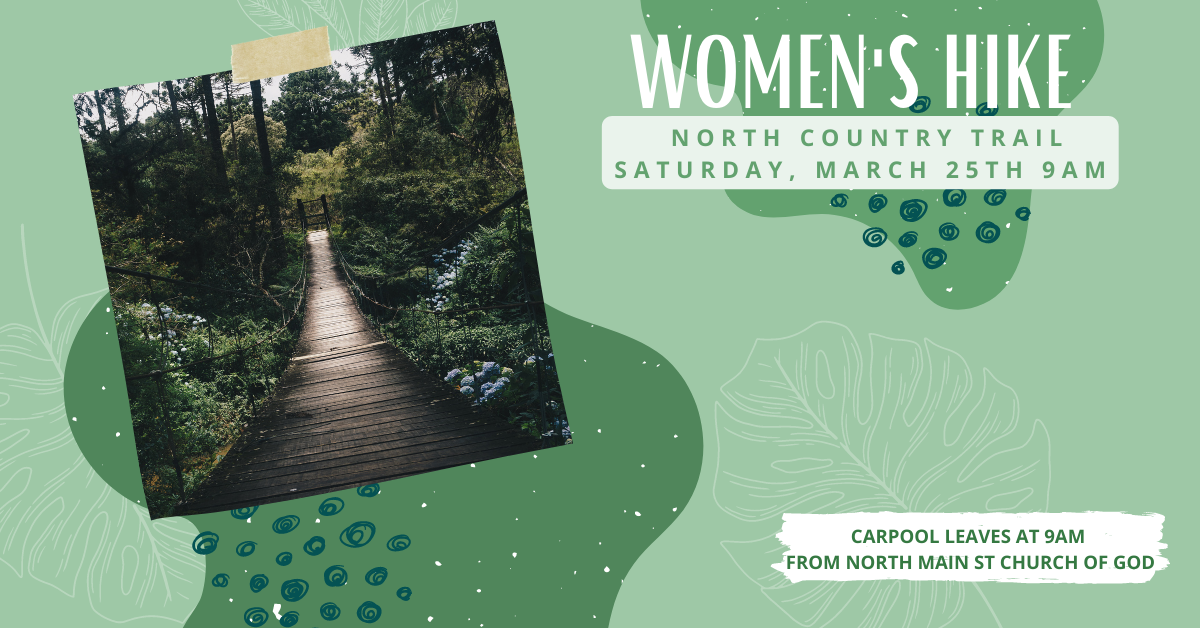 Saturday, March 25, 2023
,
9:30 AM - 11:30 AM
Categories: Public, Show on Front Page
Join us on Saturday, March 25th at 9:00am, for a women's hike on a portion of the North County Trail (Pry Road State Game Lands 95 in West Sunbury). All women ages 18 and up are welcome! We will meet at North Main Church parking lot at 9am and car pool to the location 20 minutes away due to the lack of parking space at the trailhead. Be sure to dress for the weather & bring plenty of water & snacks. This is an easy to moderate out and back hike. Plan for at least a 2 hour hike. We will cover 5 miles (2.5 miles in and 2.5 miles back). Feel free to ask Melissa Hickman or Beth Marino if you have questions. The park allows dogs but they must remain on a leash.